Hero Plaques for Fallen Heros
The long road to the Chester County Hero Plaque program started in 2007 over a cup of coffee after a Hero Plaque dedication in Montgomery County. Past President John Bailey approached prominent Philadelphia Attorney and local celebrity, James J. Binns, about the Hero Plaque program he created in Philadelphia and Montgomery Counties to honor their fallen heroes. Mr. Binns suggested bringing the program to Chester County. After 2 1/2 years of hard work and overwhelming support from the Commissioners of Chester County the Hero Plaques were given a home on the Market Street side of the Historic Court House in West Chester. The first plaque was dedicated in September of 2009. Over the next three years 9 police officer and 2 fire fighter plaques were dedicated to our fallen heroes. The mission of the Hero Plaque Program is to never forget...
---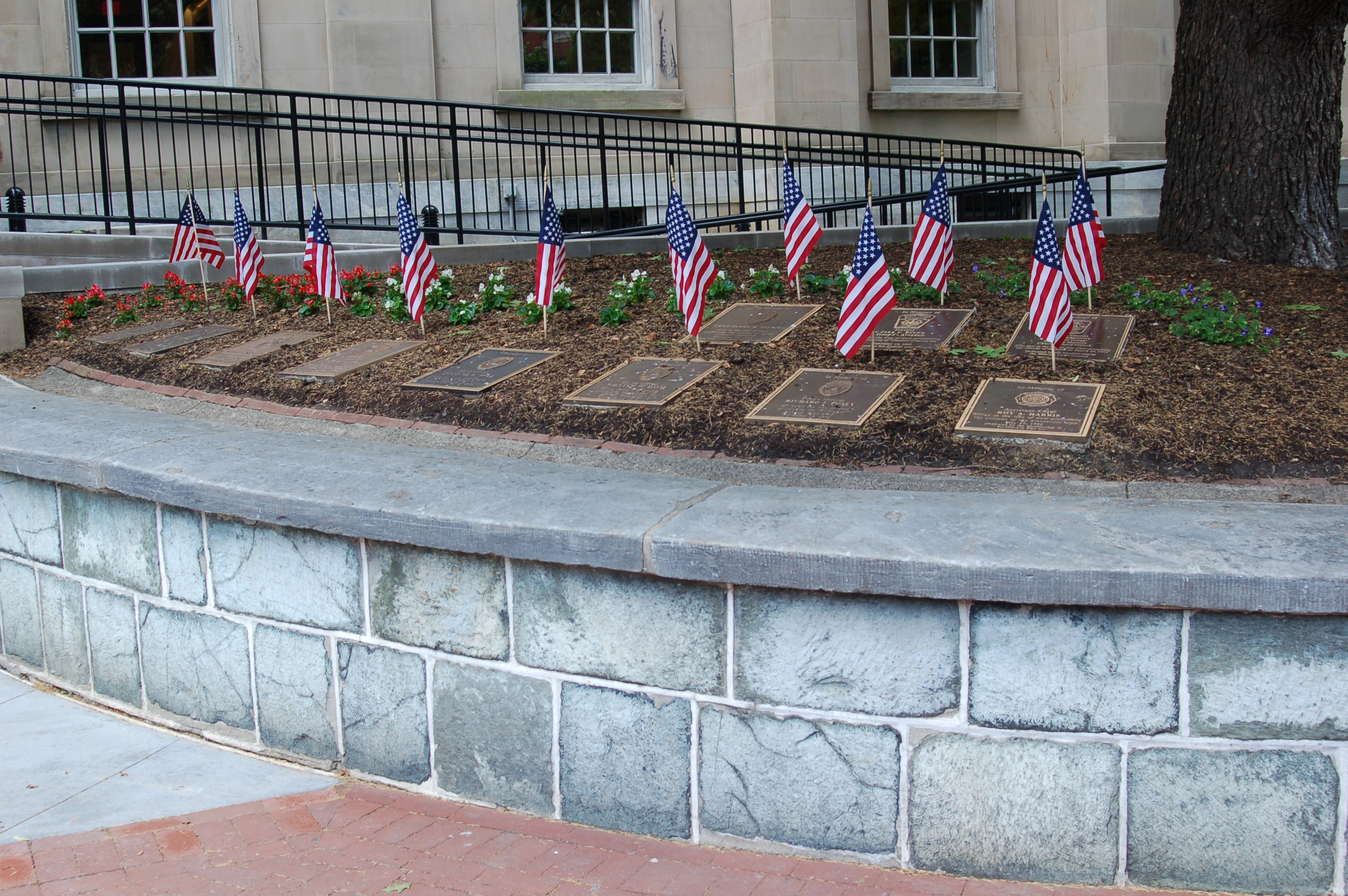 The Chester County Hero Plaques on the Market Street side of the Historic Chester County Court House in West Chester Borough.
---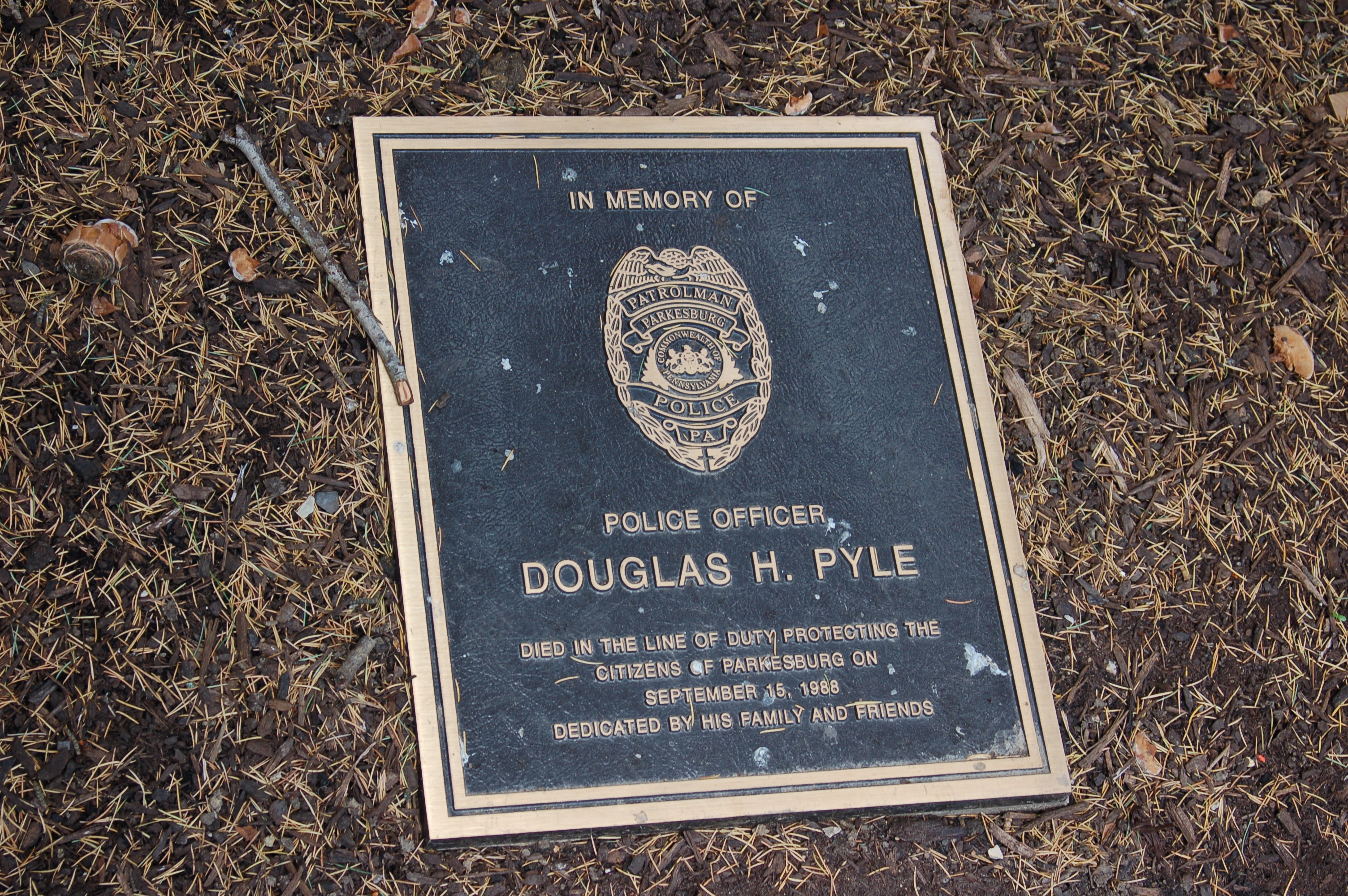 Douglas H. Pyle, Parkesburg Borough Police Department, E.O.W. September 15, 1988
Hero Plaque dedicated September 2009
---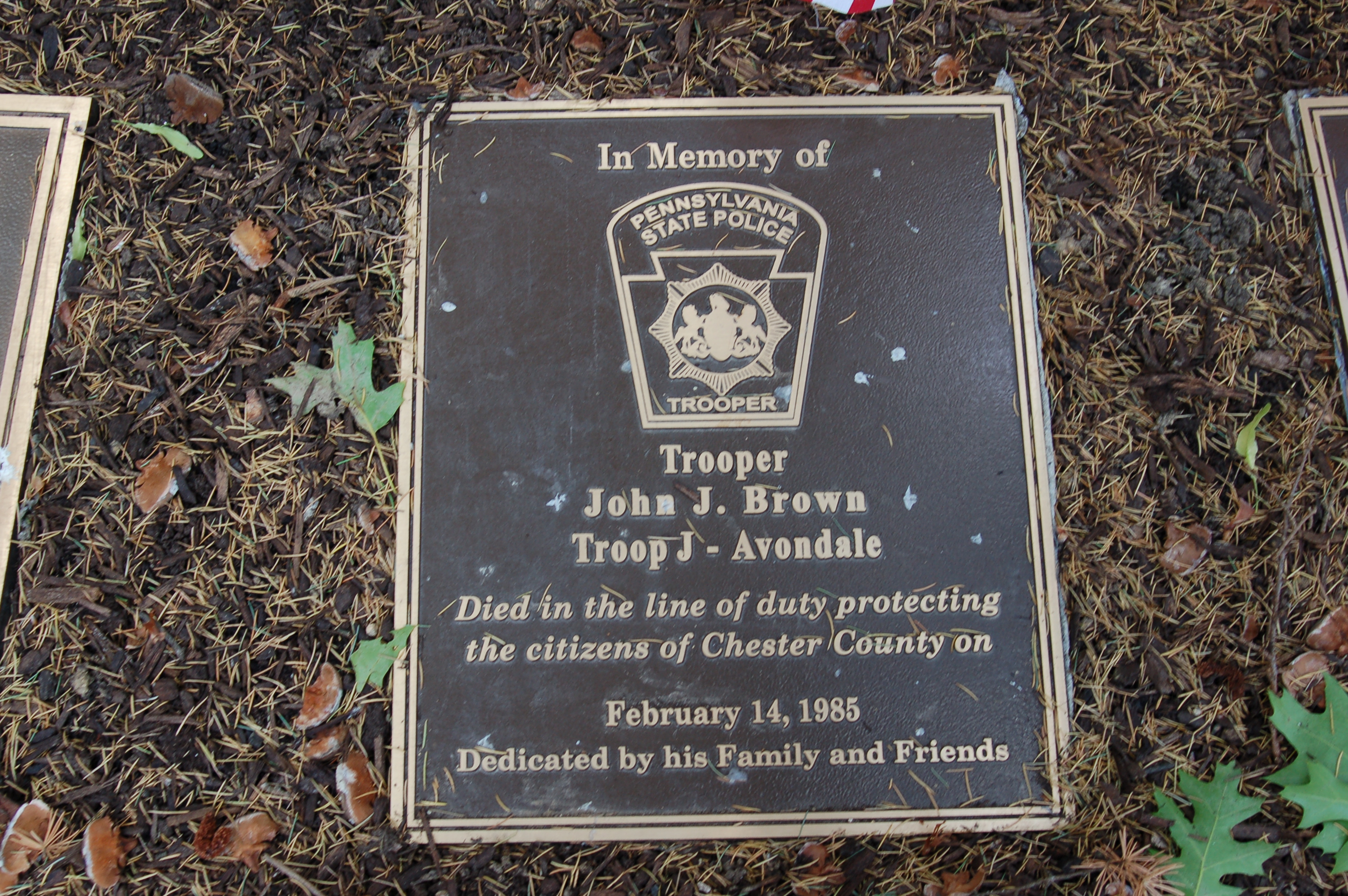 John J. Brown, Pennsylvania State Police, E.O.W. February 14, 1986
Hero Plaque dedicated June 2012
---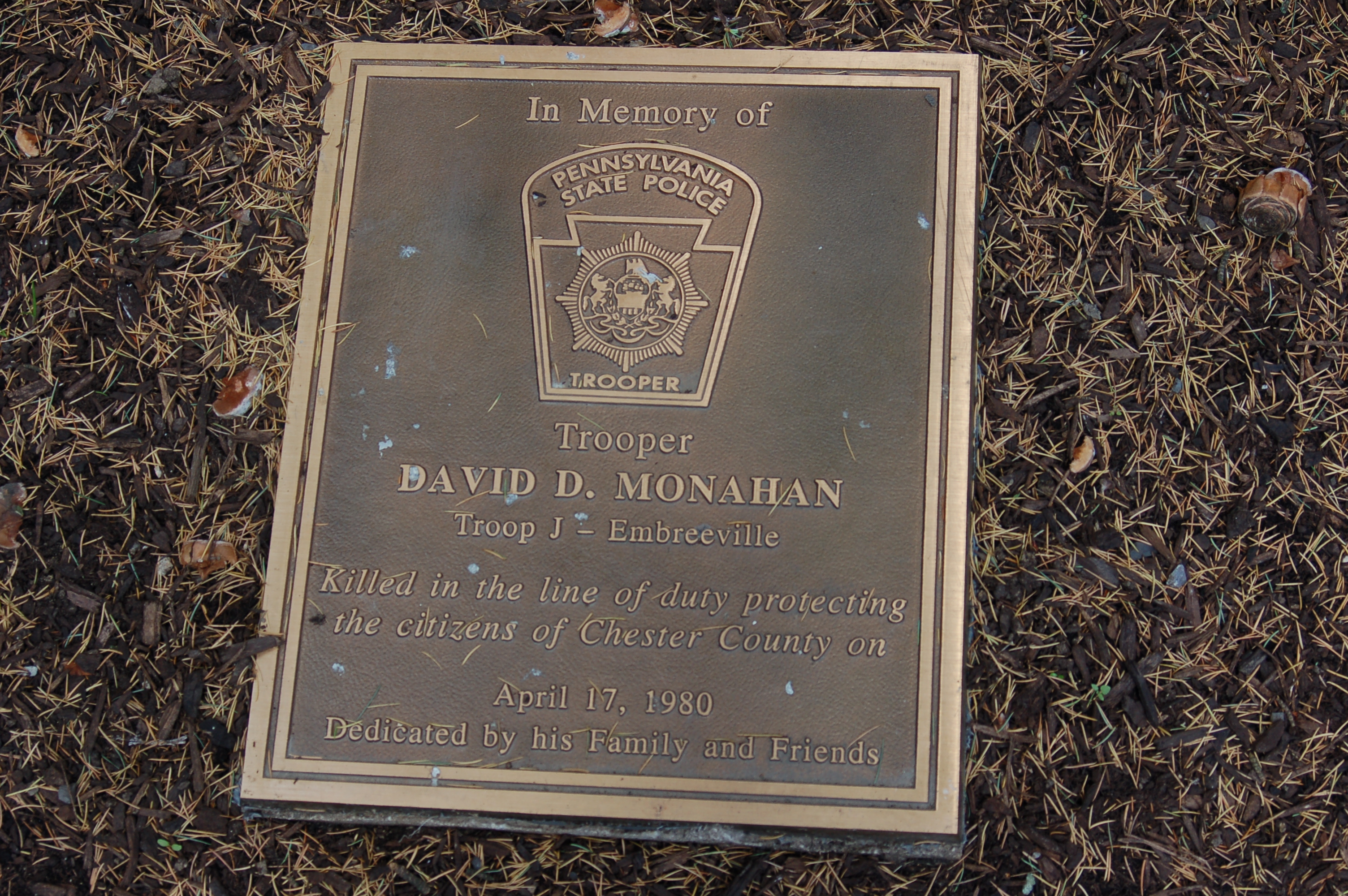 David D. Monahan, Pennsylvania State Police, E.O.W. April 17,1980
Hero Plaque dedicated June 2010
---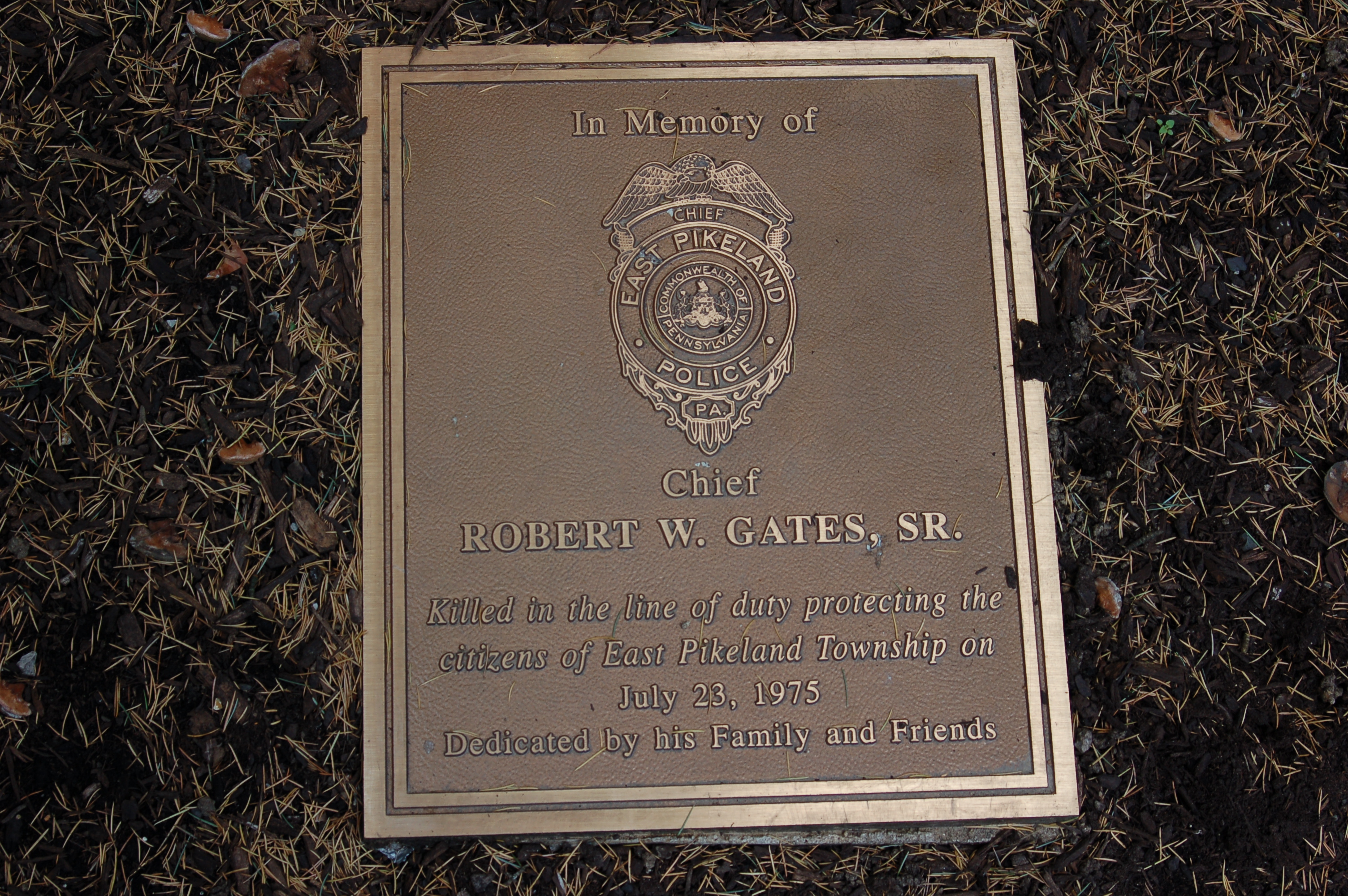 Robert W. Gates, East Pikeland Township Police, E.O.W. July 23, 1975
Hero Plaque dedicated July 2010
---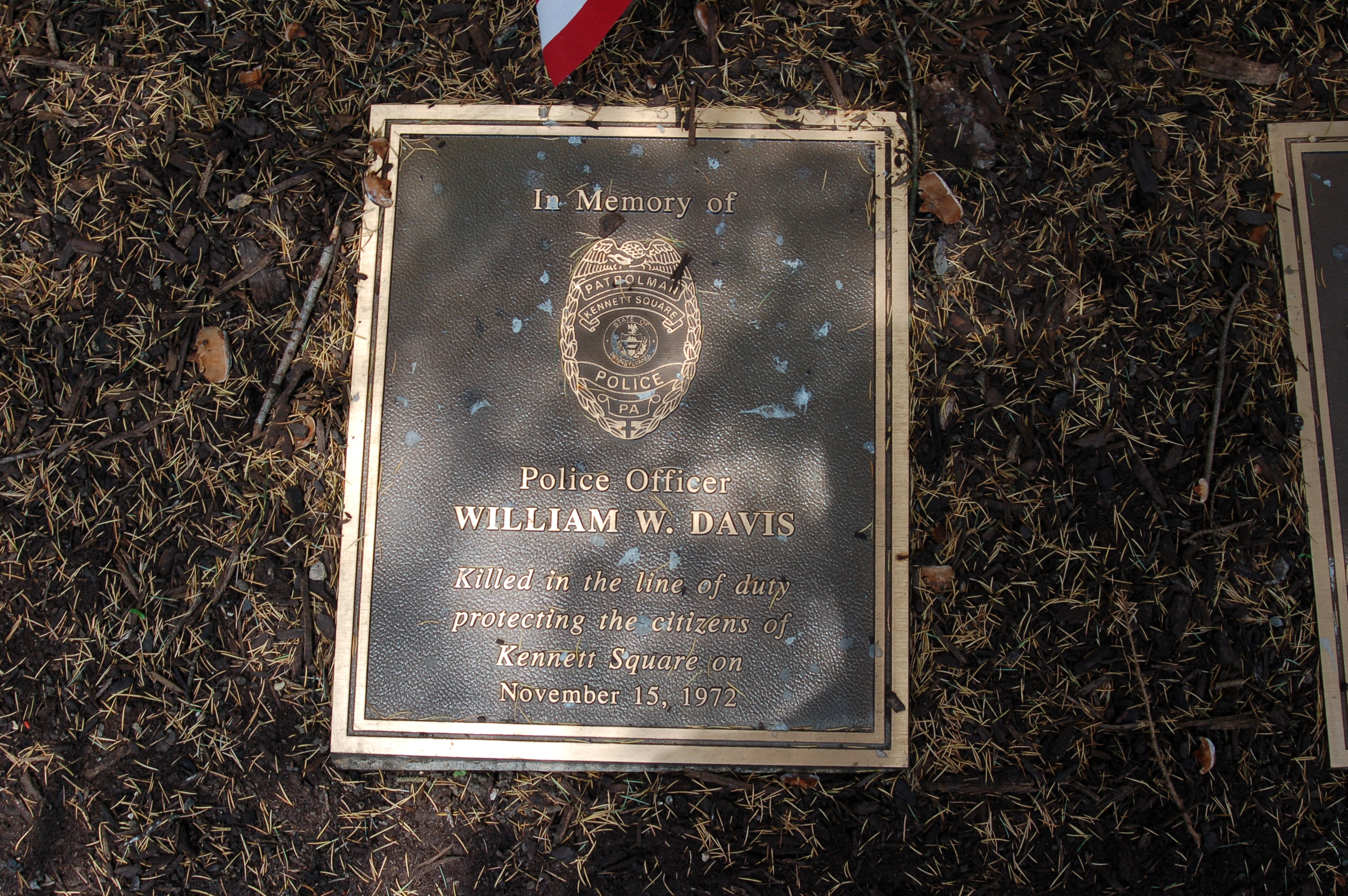 William W. Davis, Kennett Square Borough Police Department, E.O.W. November 15, 1972
Hero Plaque dedicated November 2009
---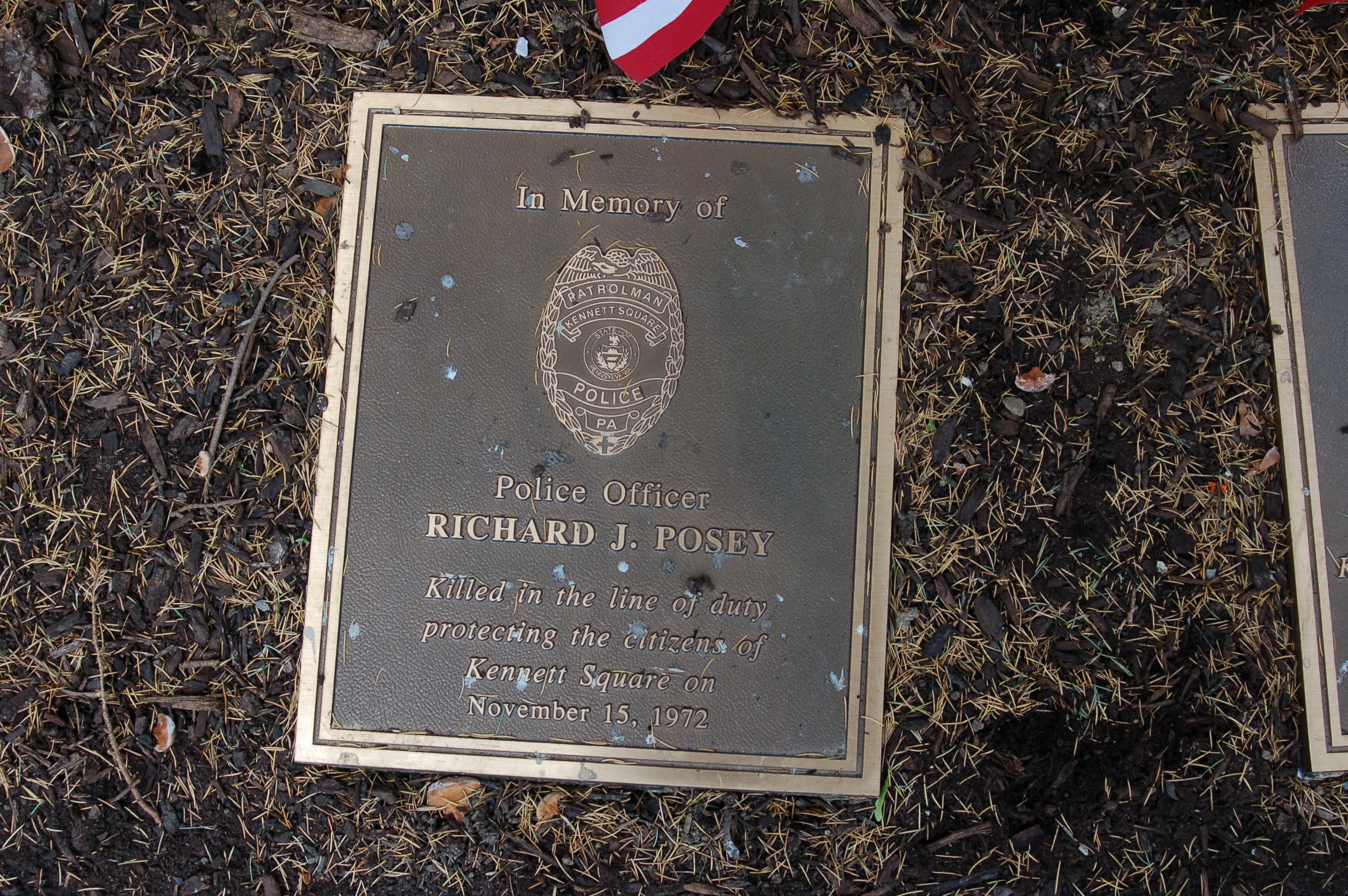 Richard J. Posey, Kennett Square Borough Police Department, E.O.W. November 15, 1972
Hero Plaque dedicated November 2009
---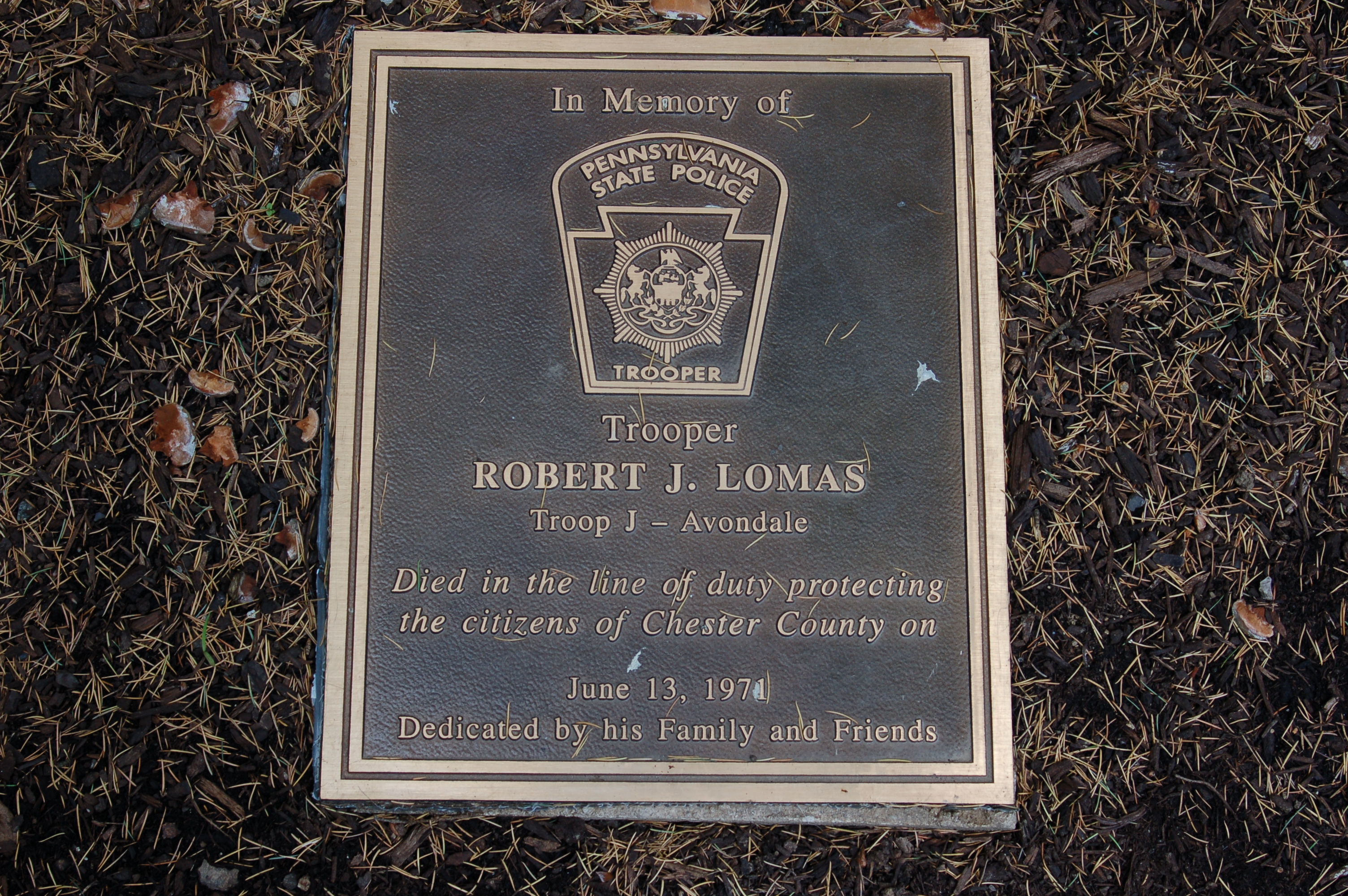 Robert J. Lomas, Pennsylvania State Police, E.O.W June 13, 1971
Hero Plaque dedicated November 2010
---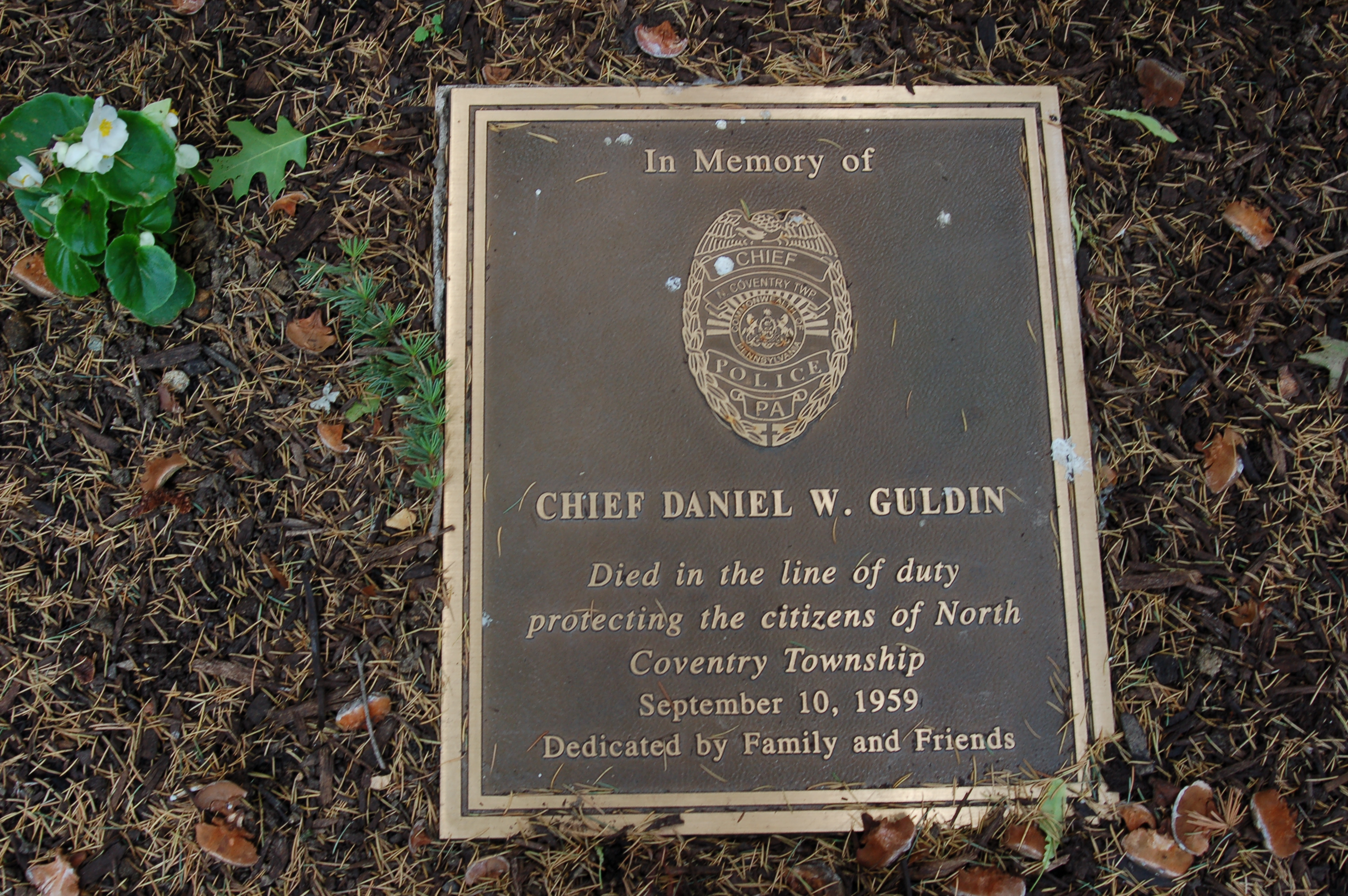 Daniel W. Guldin, North Coventry Township Police Department, E.O.W. September 10, 1959
Hero Plaque Dedicated October 2011
---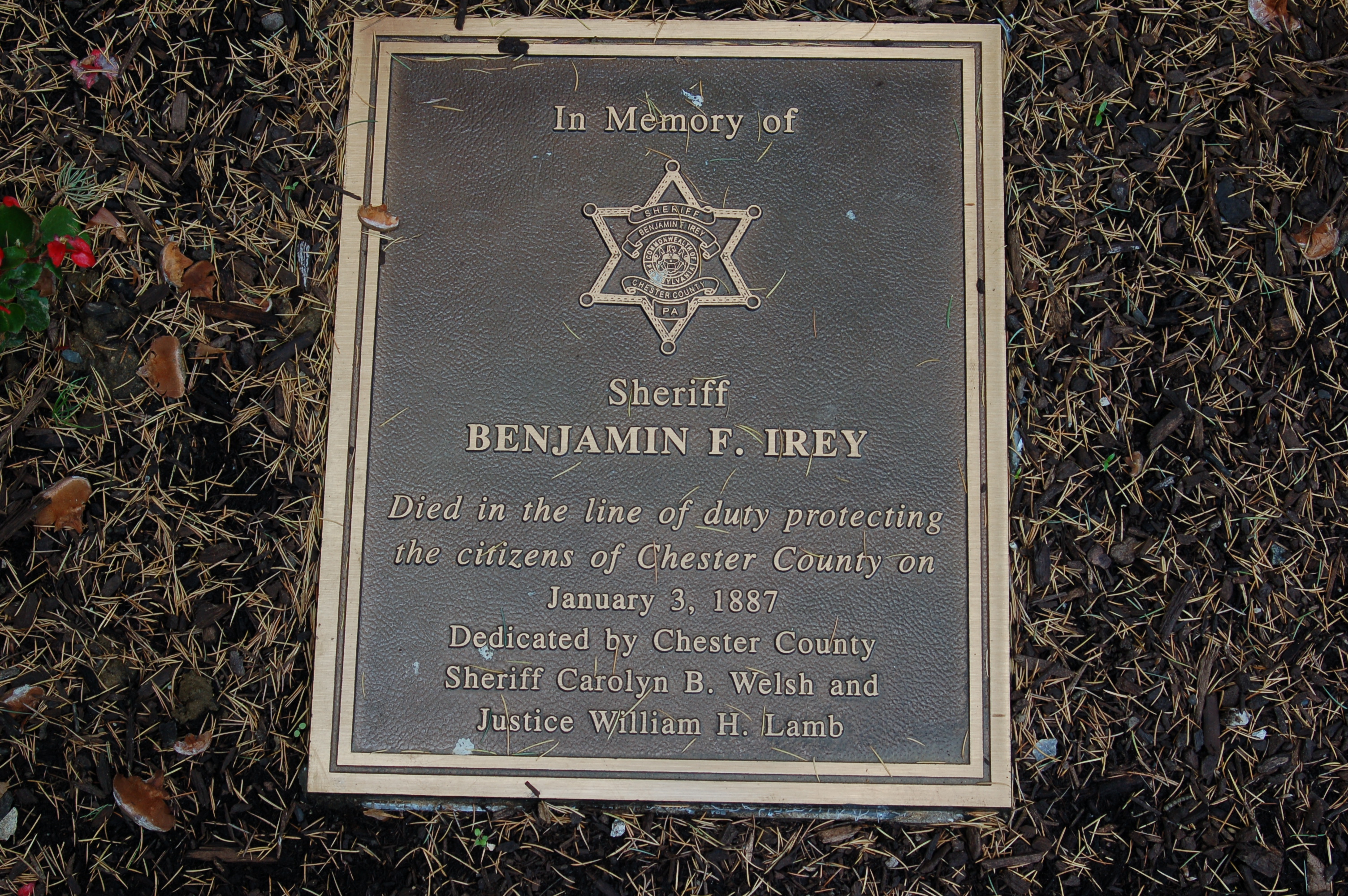 Benjamin F. Irey, Chester County Sheriff's Department, E.O.W. January 3, 1887
Hero Plaque dedicated May 2011
---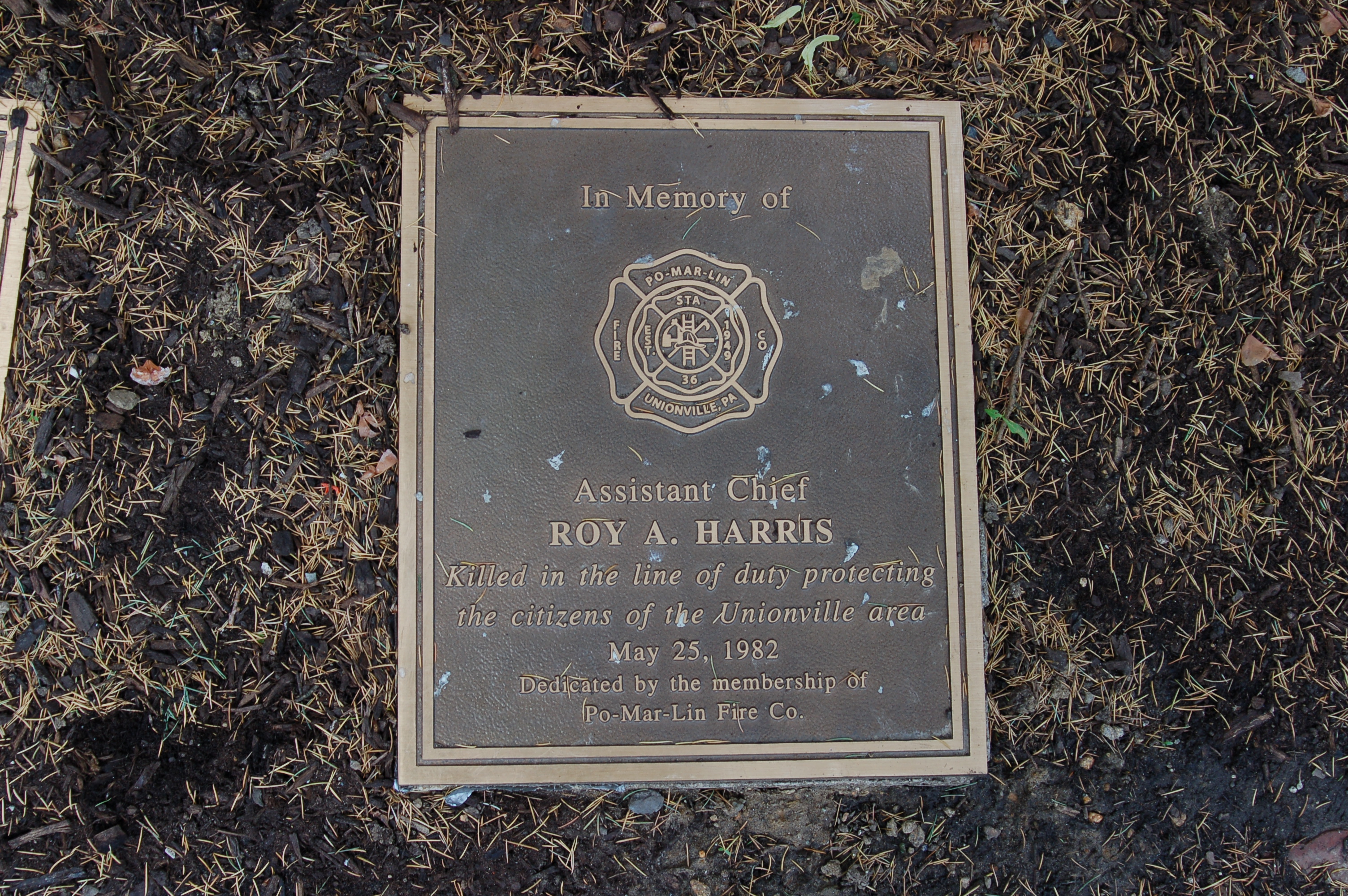 Roy A. Harris, Po-Mar-Lin Fire Department, E.O.W. May 25, 1982
Hero Plaque dedicated November 2011
---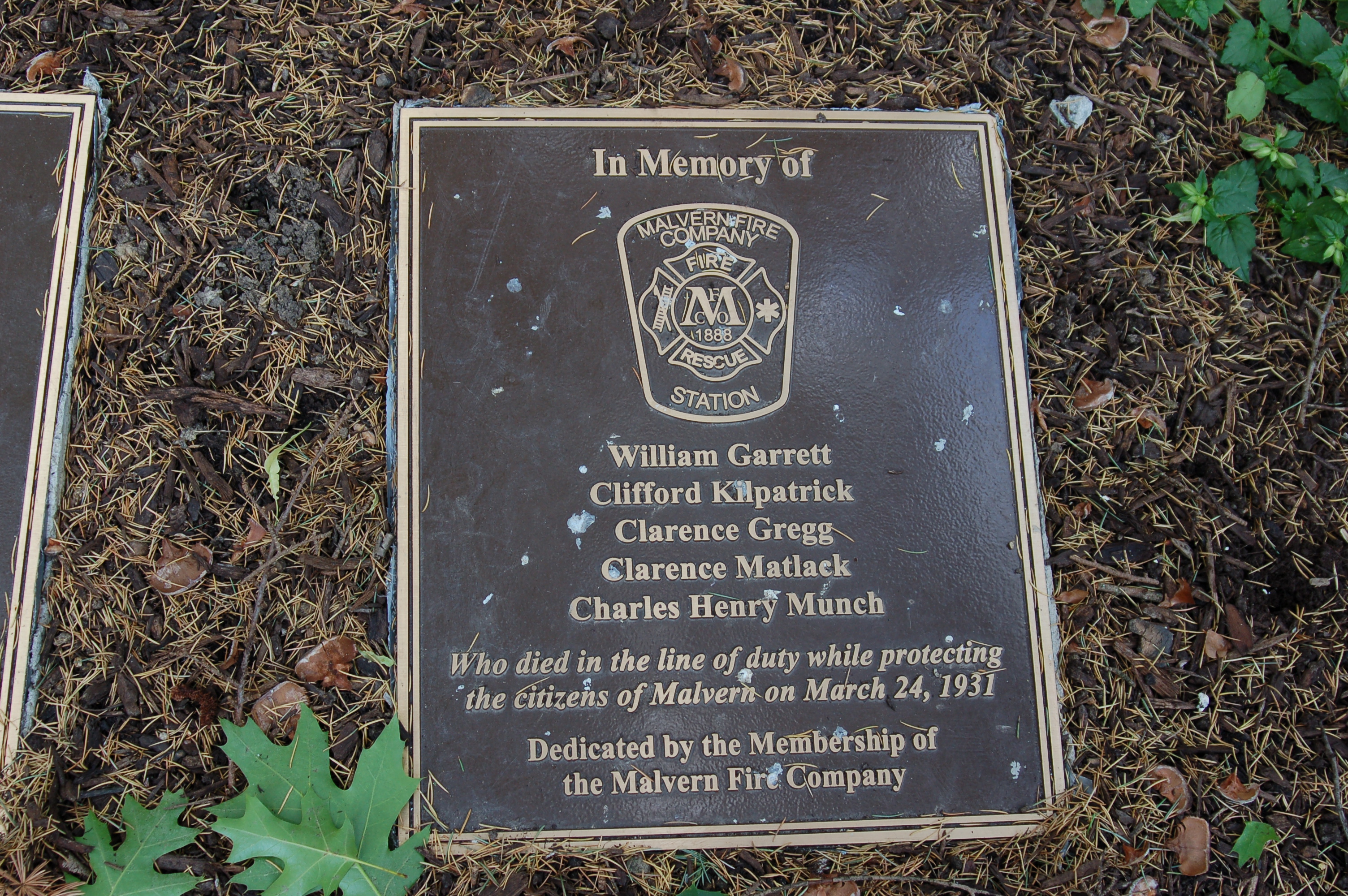 William Garrett
Clifford Kilpatrick
Clarence Gregg
Clarence Matlack
Charles Henry Munch
Paoli Fire Department, E.O.W. March 24, 19321
Hero Plaque dedicated April 2012
---